Our truck rate calculator, which is included with our trucking software subscription, examines all of your trucking expenses. We include your fixed expenses such as office rent and equipment payments as well as load related expenses to calculate a profitable truck load rate. See our screenshot below for more information on our truck load calculator. Click Here to use our free truck rate calculator.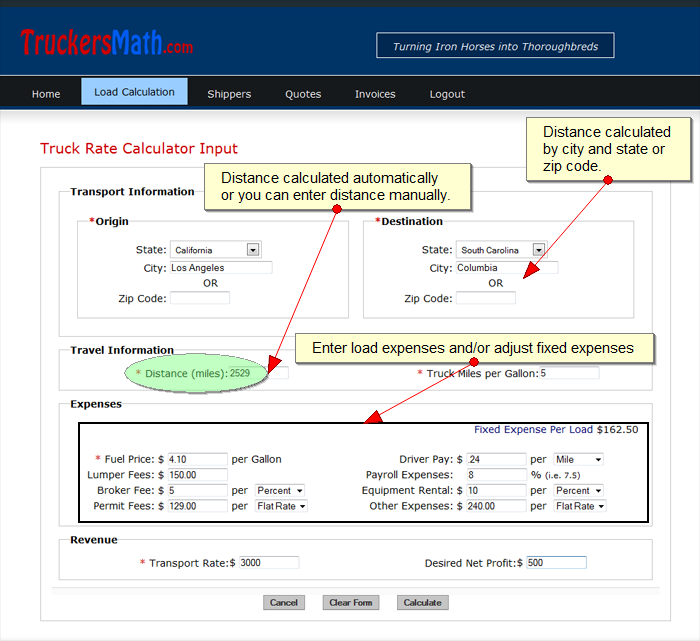 Our trucking software captures trucking expenses in accordance with everyday trucking business practices. Expenses like the broker's fee, permit fees, driver's pay, equipment rental and other expenses can be entered as a flat rate, percentage or cost per mile.
The transport rate is the rate you think the load is worth or the rate you were offered to transport the load. The desired net profit is the amount of money left after all expenses have been paid.
The truck rate calculator examines all of these trucking expenses including your fixed expenses. Fixed expenses do not have to be entered with each truck rate calculation. Click here to see the truck load calculator results.